VIRTUS SAFE ENVIRONMENT ONLINE TRAINING
The Diocese of Lubbock announces our affiliation with VIRTUS; an internationally known and well respected best practices platform for Safe Environment training. This training is available online in Spanish and English. It is a comprehensive and multi-dimensional training that specializes in assisting churches and religious organizations in creating safe environments for children. Its mainstay course, Protecting God's Children assists the church in its efforts to recognize and stop sexual abuse.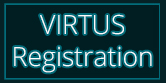 For detailed instructions of the registration process
click here
. If you have already begun the process login with your virtus account information
here
.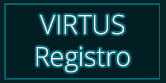 You will not need to take the online training again if you are currently in compliance with Presidium' s 5 year screening/training period. For example, If you attended a live training session in August of 2014 then you would still be in compliance until August of 2019. To renew your status you would then need to take the online training course to be in compliance.
The program also covers diocesan safe environment policies, standards of conduct, and how to report suspected abuse or neglect. Completion of the training program is required for all personnel (employees and volunteers) of the parishes, schools, and agencies of the Diocese of Lubbock who have contact with minors.